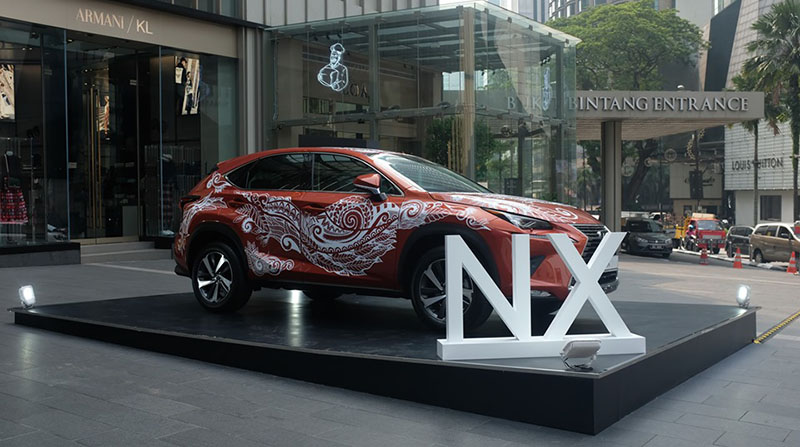 26 Aug 2019
Malaysia
LEXUS HELPS DRIVE MALAYSIAN FASHION FORWARD
Lexus owners dazzled with an evening of style and glamour at KL Fashion Week 2019
Kuala Lumpur 26 August 2019. Lexus, one of the world's leading luxury automotive brands, has once again showcased its commitment to the world of fashion with its role as the official sponsor of the 2019 KL Fashion Week.
A brand synonymous with style and glamour, Lexus has constantly maintained a strong relationship with the arts and fashion community. The luxury lifestyle automotive brand has always shared a synergy with the world of fashion as both are driven by innovation and imaginative designs that stir both emotion and passion.
As the official car sponsor of KLFW, Lexus showcased some of its distinctive designs at the event in held in Pavilion Kuala Lumpur from 21 August 2019. Lexus also hosted its very own Lexus Night on 23 August 2019 as part of the festivities of KLFW.
"Lexus constantly strives to excel through avant-garde design, superior craftsmanship and attention to detail," said Mr. Akio Takeyama, Deputy Chairman of Lexus Malaysia in his opening address. "These are similar brand values that both the audience at the KL Fashion Week and Lexus customers can closely identify with. As such, it is honour for us to be able to share that with all our guests during this very special evening," he added.
The Lexus Night saw over 60 Lexus customers and guests treated to a special evening of fine food and exquisite fashion. The evening not only showcased the creations of some of the best designers from the most anticipated ready-to-wear fashion events of the year but it also provided an exclusive insight into the life of Alia Bastamam, one of Malaysia's most prominent fashion designers.
The insightful collaboration between Lexus and the fashion icon was a key highlight at this year's KLFW. Through a series of videos produced with Lexus, the talented fashion designer and entrepreneur shared her experiences and inspirations in the world of fashion and the similarities those stories shared with the three pillars of the Lexus brand story; Anticipate, Innovate and Captivate.
"Lexus has constantly been at the forefront of design and engineering. We are glad to bring this opportunity to indulge in an evening of style and fashion where like-minded individuals celebrate innovative and captivating designs," explained President of Lexus Malaysia Mr Ravindran K.
Through platforms such as the KLFW, Lexus is lending its support to help bolster and drive Malaysia's fashion industry forward. As a leading luxury brand that is closely aligned with cutting-edge design and superior craftsmanship, Lexus wants to help highlight the creativity of local designers and also fuel their inspiration in the world of fashion and design.